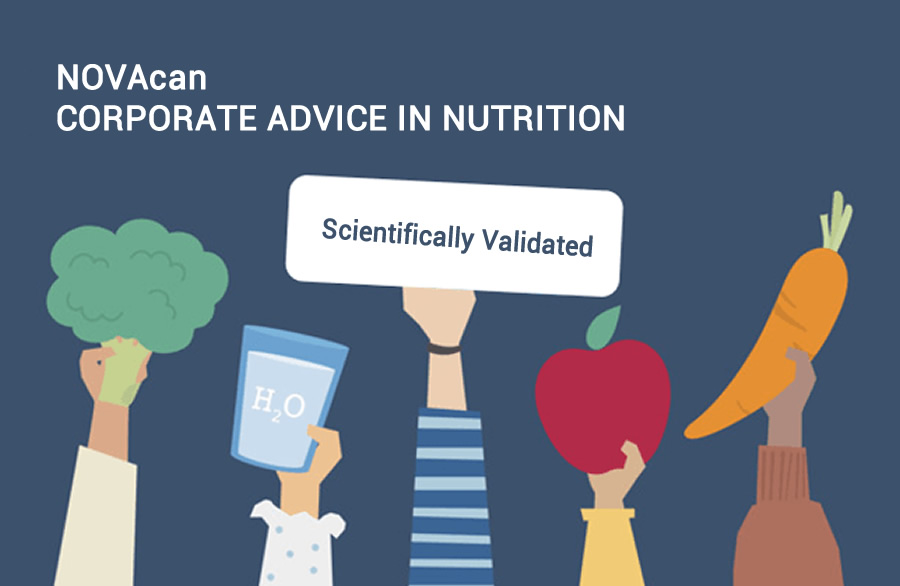 19 February 2021
NOVAcan – NOVA corporate advice in nutrition [NI-SERV-2020-04]
NOVAcan provides consultancy in nutrition, metabolism and health promotion. This service may be requested by entities that need assistance and validation of scientific information

OPPORTUNITY TO BE PROMOTED
Service Provision / Expertise
OVERVIEW
NOVAcan gathers information and works it according to the intended format and adapt it to different publics.
This service can be requested by various sectors of the market, including small and medium-sized companies, multinationals of food industry area, as well as by any health and communication companies.
With the increasing concern on lifestyle and healthy eating habits, several companies intend to communicate on this topic through different formats (post, chronicles, news, infographics, recipes and videos), with credible and scientifically validated information.
COMPETITIVE ADVANTAGES
NOVAcan is a versatile and personalized service executed by a team of academic researchers.