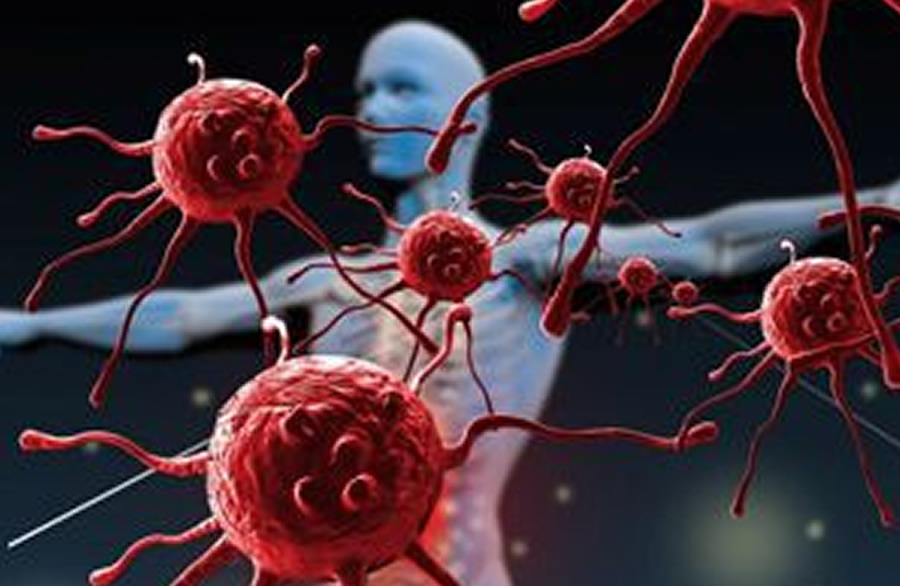 19 February 2021
PIDLAB – Primary immunodeficiency laboratory [NI-SERV-2020-07]
PIDLAB – Aiming for better diagnostic approaches in Primary Immunodeficiency and Immune disorders

OPPORTUNITY TO BE PROMOTED
Service Provision / Expertise
OVERVIEW
Since 2010, the Immunology laboratory of NOVA Medical School has addressed the diagnosis of Primary Immunodeficiencies (PIDs) and other immune diseases (immune cytopenias, hemophagocytic syndromes, post-transplant follow-up).
We also focus on the study of the immunological mechanisms of pregnancy and labor, in health and disease.
Additionally we have several protocols on immune profiles in rheumatological diseases (lupus, Sjogren) and allergic diseases. In our scope of action, we have distinct flow cytometry assays, for several of which we are the only laboratory in Portugal that perform them.
The close relation between our group and clinicians working with pediatric and adult patients challenges us to continuously pursuit the development and implementation of new diagnostic strategies. Thus, we aim to better respond their specific questions on the characterization and identification of this complex spectrum of diseases.
Working with a multidisciplinary team, we have specialized in immunophenotyping and functional assays. Our laboratory counts with 2 cytometers, an 8-color BD FACS Canto II and a 4-color BD FACS Calibur as a backup system. We have also a small cell-culture facility and as for immune biomarkers, we count with a set of immunoassays, in both classic and multiplex platforms, for a more comprehensive approach.
Our team is involved in both diagnosis and research projects, and we collaborate with national and international centers. Our laboratory is also recognized as an important training center, for which we receive pre and postgraduate trainees from all over the country and from abroad.
Dot plots and comparative PCA representations for B cell subsets in a healthy subject and a patient with Common Variable Immunodeficiency (CVID).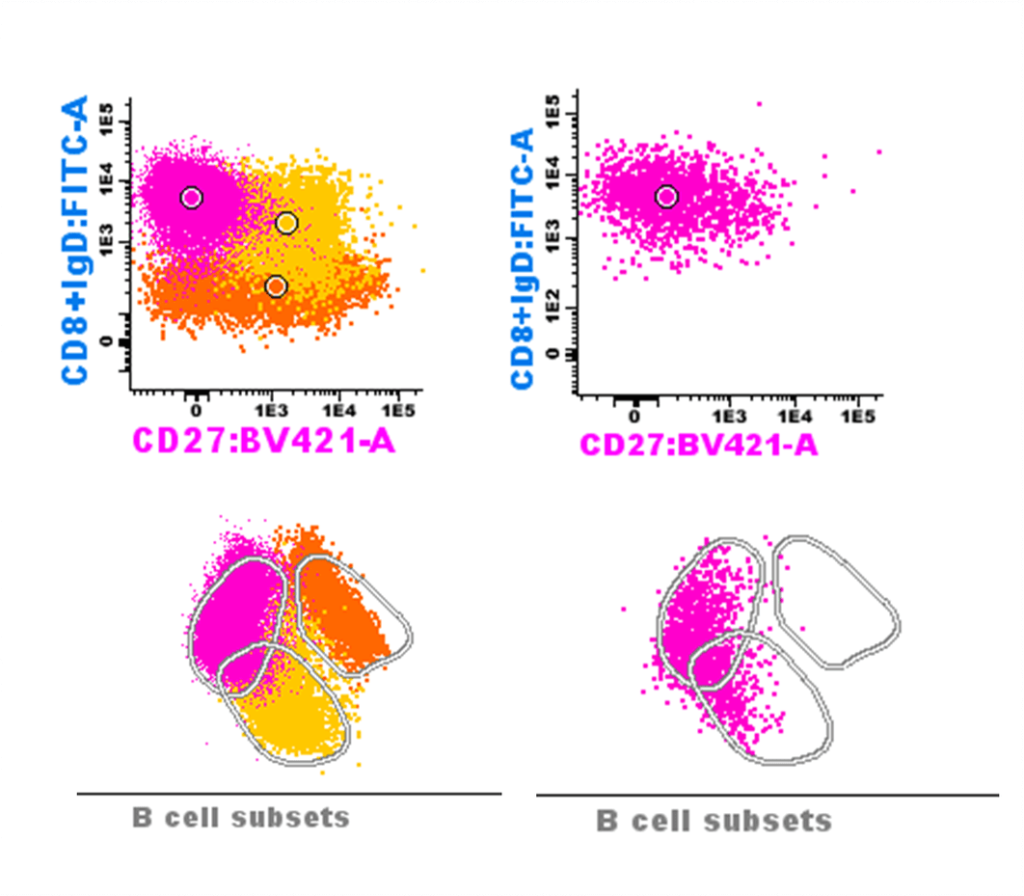 COMPETITIVE ADVANTAGES
In Portugal, we were pioneers in the implementation of the highly regarded EuroflowTM consortium strategies for Primary Immunodeficiency. Despite we provide services particularly to the southern area of Portugal, we have the capacity to interact with centers from all over the country, as we are in fact unique in same of our services, such as the monitoring of adult and pediatric patients with hemophagocytic syndromes.
Of course, parallel research questions have been addressed along these years, and we are very committed to explore the intricacies of reproductive immunology. For that purpose, distinct approaches have been implemented in our laboratory to better characterize the systemic and local uterine immune system in women with fertility disorders. We believe this is a new and promising field, which, in a near future, will contribute to a better follow up of such patients and will help develop patient-centered approaches improving the outcomes of existing therapeutic strategies.
APPLICATIONS
Our services are mostly directed to hospitals and diagnostic centers, with assays like lymphocyte subset characterization, naïve/memory profiles, expression of activation markers (CD25, HLA DR, or CD134), functional assays for neutrophils and lymphocytes, cytokine secretion and quantification, amongst others.
We offer and are available to develop distinct diagnostic applications that may help clinical researchers and other partners requiring expertise in the assessment of immune responses.
FURTHER DETAILS
More information and relevant publications available at:
http://cedoc.unl.pt/allergy-immunodeficiency-and-translational-immunology/
RESEARCH UNIT
CEDOC