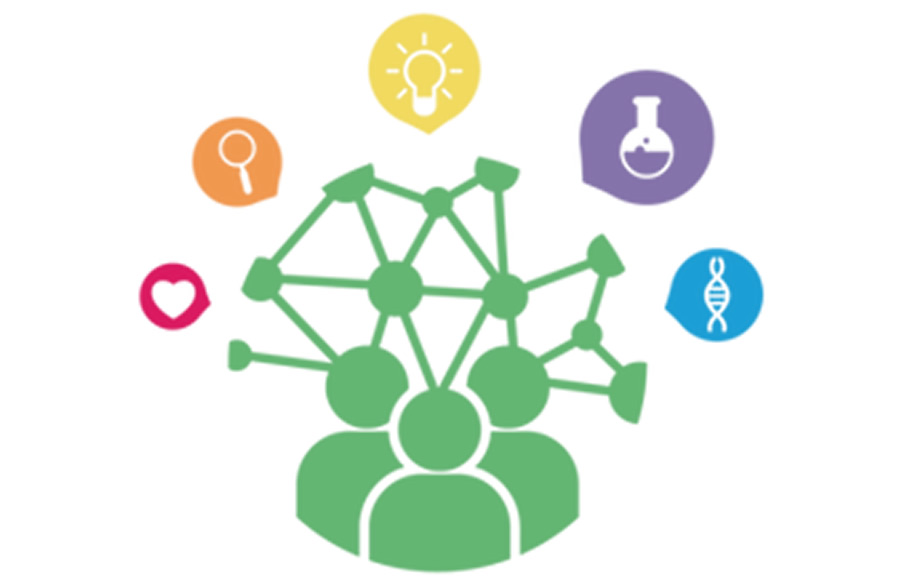 19 February 2021
Tailored people-centric solutions to foster drug development, research, science communication and health literacy [NI-SERV-2020-09]
CDG&Allies provides tailored people-centric solutions to foster drug development, research, science communication and health literacy

OPPORTUNITY TO BE PROMOTED
Service Provision / Expertise
OVERVIEW
Engaging patients (and non-experts in general) in scientific research is becoming common practice and a regulatory demand. This is particularly important in rare diseases given the specificities of these disorders, the scarcity of patients, samples and reliable information. However, patient engagement implementation often lacks effective and proven strategies, especially during the early phases of drug development.
CDG & Allies has developed an efficient and adaptable patient-centric framework to accelerate research, support biotech & pharmaceutical companies, healthcare systems and patient associations interested in driving research. Its main focus are rare diseases, with Congenital Disorders of Glycosylation (CDG) being used as a model. A varied range of competitively priced and custom-made services targeting and involving various audiences – i) research, ii) patient and iii) general community – have been created. Our solid scientific know-how, international experience have allowed us to create an innovative portfolio which continues to expand. Additionally, the versatile and adjustable nature of our methodology makes it transposable to other rare, chronic or more common diseases, such as cancer.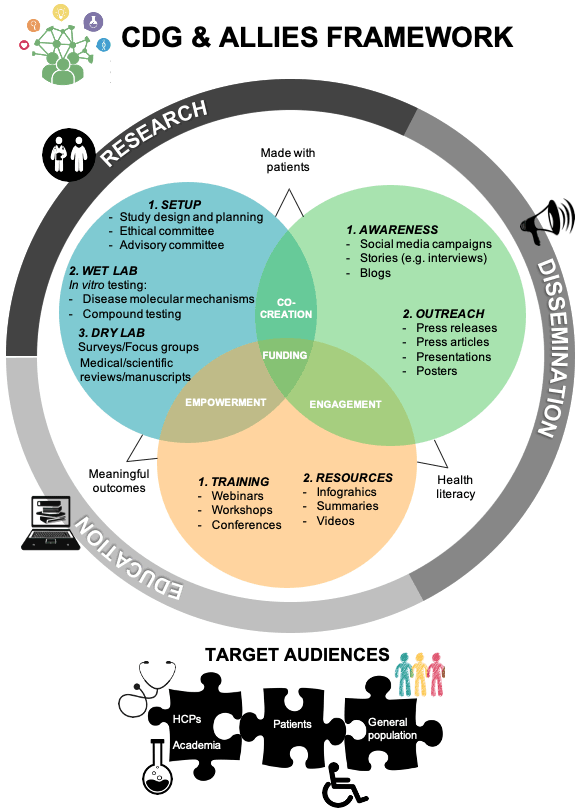 COMPETITIVE ADVANTAGES
To our knowledge our group is the only one in Portugal to have implemented retinal organoids 3D model.
APPLICATIONS
Patient engagement in early-stage research and throughout different phases of clinical development (from early stages to regulatory evaluation). In vitro drug efficacy testing for the development of novel therapies or proof-of-principle studies wareness, dissemination and educational campaigns in the medical/research field targeting the patient, general and research populations. CDG & Allies provides services tailored/bespoke to specific needs, including (but not limited to):
Health literacy promotion and consultancy (educational and awareness content development and dissemination (e.g. social media campaigns, press release, webinars);
Collecting of patient-fed data through surveys (expertise in survey development, dissemination and administration and analysis);
Patient-centric research design (patient recruitment, advisory committees and focus groups set-up, ethical committee facilitation, result dissemination);
Scientific events (e.g. conferences and workshops) organization;
In vitro testing in appropriate disease models (experience with cellular models, drug/compound testing, comparative transcriptome analysis).
FURTHER DETAILS
https://unl.portals.in-part.com/GO503rl8goEK
RESEARCH CENTRE
Life Sciences Department.