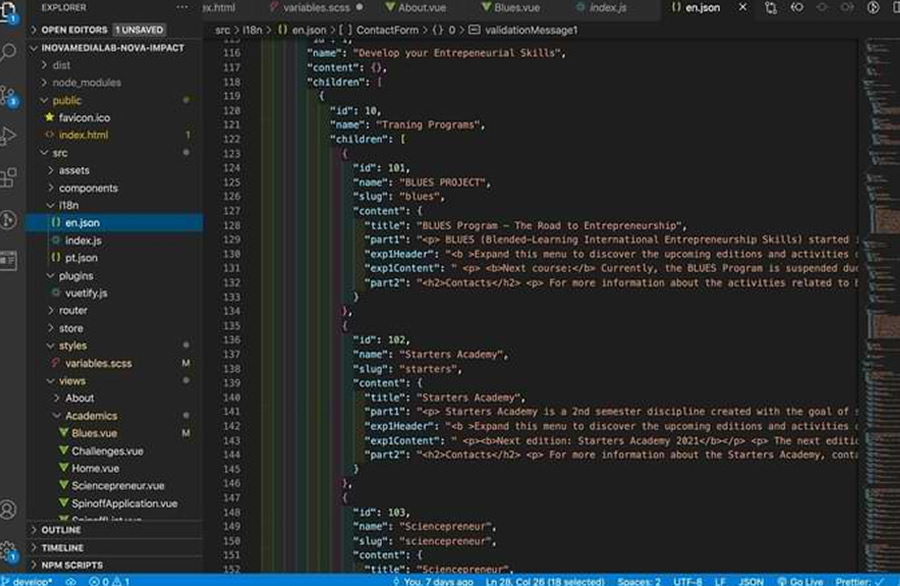 19 February 2021
Web development [NI-SERV-2020-18]
Websites design and programming.

OPPORTUNITY TO BE PROMOTED
Service Provision / Expertise
OVERVIEW
Website development from concept to wireframes, to prototyping and programming.
COMPETITIVE ADVANTAGES
Design of tailor-made solutions, with competitive budgeting in the national market.
APPLICATIONS
Website and apps development for projects and organizations.
RESEARCH CENTRE
INOVA – Media Lab.