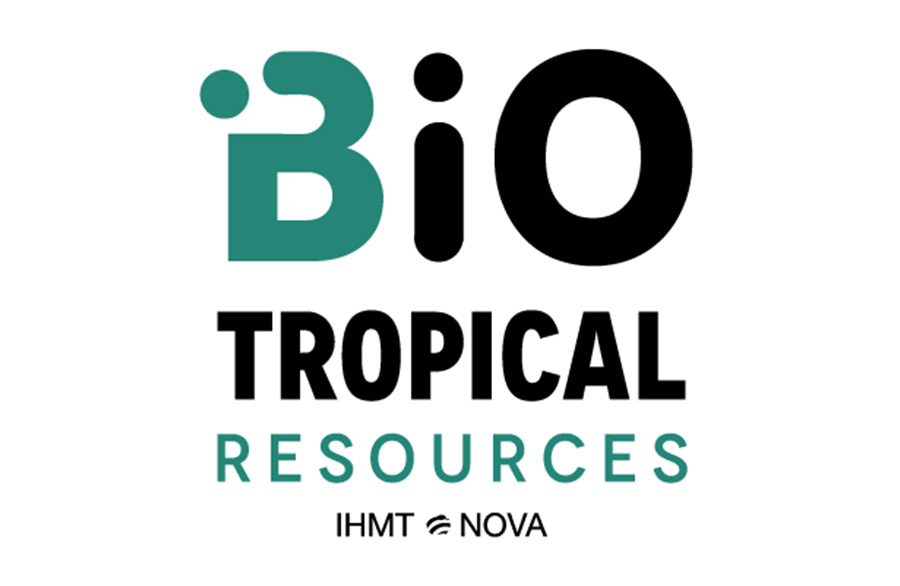 05 March 2021
BIOTROP – Biotropical Resources Biobank [NI-SERV-2020-20]
Leading national biobank on infectious diseases and tropical medicine for a better research on health sciences

OPPORTUNITY TO BE PROMOTED
Service Provision / Expertise
OVERVIEW
BIOTROP was created in late 2016 at the Global Health and Tropical Medicine – GHTM, the R&D Unit of IHMT NOVA. As a result of longstanding research collaborations with Portuguese speaking countries, the GHTM/IHMT NOVA has, in Portugal, remarkable and probably unique collections of biological material, including pathogenic and non-pathogenic microorganisms, disease vectors and reservoirs.
Its mission is to provide high quality material to researchers and promote research in multiple infectious diseases with impact on human health, particularly in endemic countries. This facility is prepared to receive, preserve, and distribute samples according to good laboratory practice and standard operating procedures in strict compliance with ethical and legal frameworks. BIOTROP is approved by the Data Protection Office from NOVA.
Our team is constituted by a General Executive Coordinator and a Technical Coordinator, a Scientific Committee, a Technical Committee and three external Consultants.
BIOTROP integrates the Portuguese Roadmap of Research Infrastructures as member of the national networks Biobanco.pt and Portuguese microbiological Resources Center Network.
BIOTROP is a high quality adapted facility with different storage temperatures (4°C., -20°C., -80ºC., LN2), back-up freezer, emergency backup power, central air extraction system, air-conditioning system, oxygen sensor, laminar flow cabinet and laboratory management software.
It implemented the following infrastructure, ethical and legal frameworks, and guidelines:
ISBER Best Practice 2018
OECD Best Practice Guidelines for Biological Resource Centres 2009
EU General Data Protection Regulation (GDPR)
Nagoya Protocol
Quality Management: Data Privacy Impact Assessment (DPIA) Approved from Data Protection Officer (DPO) NOVA
COMPETITIVE ADVANTAGES
Biobanks are central infrastructures for innovation in global health. Through biobanks, researchers may have access to a wide array of biological specimens, anticipating sample collection needs for prospective applications (e.g. biomarkers development, new therapies, diagnosis methods, etc.). The quality of the biospecimen collection, storage and database management may be key elements for the success or failure of all these applications.
BIOTROP comprises an unique and diverse collection of about 21.000 samples (full organisms or derived material) that are continuously being updated, resulting from ongoing research projects:
Disease vectors – mosquitoes (Ghana) and ticks (Portugal);
Disease reservoirs – snails (Portugal);
Blood samples from companion animals (Portugal);
Serum samples (positive/negative/not conclusive Ab anti Leptospira interrogans, Continental Portugal and Azores);
Faecal and nasopharyngeal swabs and related DNA from paediatric microbiome, Guinea Bissau.
APPLICATIONS
BIOTROP collections and associated data are available on request; an open-web based catalogue will be accessible until the end of 2020.
BIOTROP may also provide additional specific services, such as:
• Design sample processing and preservation according to Standard Operating Procedures;
• Nucleic Acid extraction (DNA and RNA);
• Bacteria and Parasite Cultivation and Preservation;
• Bacteria and Parasite molecular taxonomic characterization.
FURTHER DETAILS
https://www.ihmt.unl.pt/investigacao/biobanco/
https://ghtm.ihmt.unl.pt/consultancy-and-services/
RESEARCH CENTRE
Global Health and Tropical Medicine.