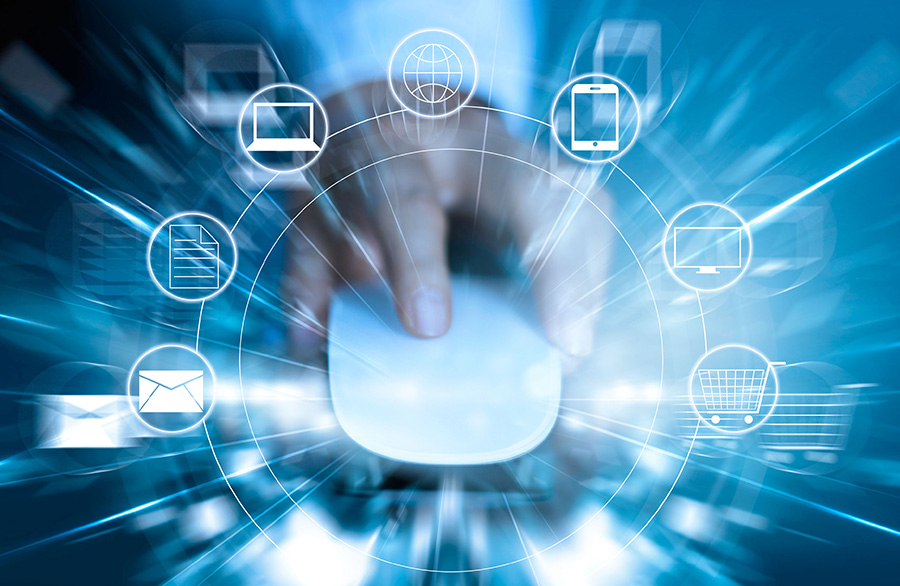 05 March 2021
Digital innovation and business transformation services [NI-SERV-2020-26]
Maximization of competitive advantage and operational excellence in organizations implementing new information technologies or digital transformation.

OPPORTUNITY TO BE PROMOTED
Service Provision / Expertise
OVERVIEW
IS&A lab has an experienced team of specialists and researchers, that using the most advanced techniques, such as complex projects modelling, with resolution of quantitative approach by multivariate analysis techniques, structured equation modelling with partial least squares analysis (SEM-PLS), Delphi methods, or qualitative approach, is able to provide support to large and medium organizations, public or private, in the following project areas:
• Digital transformation and Industry 4.0;
• E-government;
• E-health;
• ICT4D/Digital Divide;
• E-learning with gamification.
Our resources are also specialists in the areas covered by the cycle of adoption, usage, value and performance, of information technologies, with an extensive background of quantitative and qualitative research in these fields, which have also supported the development of NOVA IMS educational programs, recognized as the best in the world by entities such as Eduniversal.
The studies and research developed by the IS&A lab have supported several organizations, looking to evaluate and maximize the impact of new information technologies and digitalization. The services provided include:
• Analytical modelling for outcomes forecast
• Feasibility studies
• Implementation advisory
• Co-innovation projects
• Research projects
We use several methodologies and tools that support the implementation of our projects and studies, such as: SEM-PLS 3.0; BTM2-Business transformation management methodology; Co-innovation and science thinking methodologies; BenchmarkIndex; simulation tools, etc..
COMPETITIVE ADVANTAGES
The IS&A lab promotes and streamlines the best practices for adopting, using, and creating value for IT and IS. Through a multidisciplinary team, and close partnerships with leading technological worldwide players and business associations, the lab supports organizations in the implementation, integration, and standardization of new business models, based on the most innovative IT. Among others, some of our major advantages are as following:
• Partnerships with the major players of information technologies in the market, and their user groups;
• Strong connection University – Society (e.g. ADNOVA IMS);
• Large resource-based community of practitioners working/teaching in NOVA IMS that give a very practical and rich perspective to our teaching and projects;
• Ability to carry out consultancy, advisory, and skills development projects for organizations that seek to develop the business and organizational strategy to obtain a competitive advantage in the markets in which they operate.
APPLICATIONS
• Value of implementing new technologies
• Digital maturity and organizational readiness for digital innovation/transformation
• Organizational or individual adoption and use of new technologies
• Organizational skills development and advisory
• Implementation enablement of new business models
• Product-Service-Systems and exponential technologies (e.g. Artificial intelligence, Big data analytics, Blockchain, Machine learning) usage
• Benchmark and setup of objectives/KPIs
RESEARCH CENTRE
Information Systems and Analytics lab (IS&A lab).