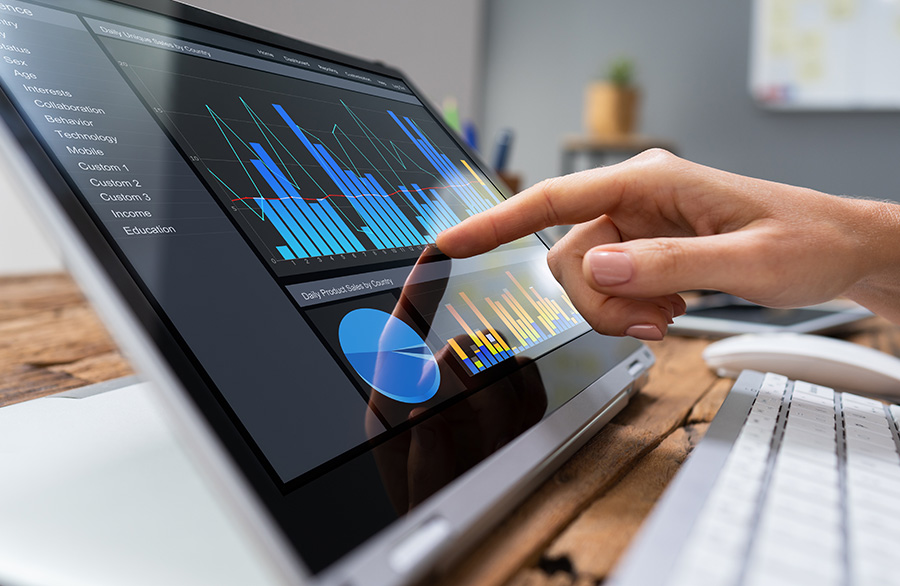 05 March 2021
NOVA IMS – Innovation & Analytics Lab [NI-SERV-2020-24]
Combines Data Science, Design Thinking and Behavioral Sciences to facilitate innovation processes that lead to new insights and disruptive ideas, transforming prototypes into scalable solutions

SHORT DESCRIPTION
We work in the interception of people and data, at a deep level, so we can create and take advantage of the new possibilities it enables.
Our hope is to create understanding between quantitative and qualitative disciplines to promote practical advances in many areas of business, education and society.
For us, innovation is about new, positive, impactful ways to create meaningful learning opportunities, and enable people to untangle complexity and make better decisions.
We believe in the power of transferable skills and collaboration, the power of empathy and creativity, the power of visualization and storytelling.
So, Welcome to the Innovation and Analytics Lab, where you can realize your full potential while building new capabilities that allows us the continuous realization of a desired future.
OPPORTUNITY TO BE PROMOTED
Service Provision / Expertise
OVERVIEW
Creating innovation impact for NOVA IMS community and partnerships applying Pedagogical and Corporate Innovations, which integrates and supports initiatives from students, faculty, and NOVA University, creating bridges between quantitative and qualitative data.
Our mission is to address innovation challenges by combining Data Science, Design Thinking and Behavioral Sciences to facilitate innovation processes that lead to new insights and disruptive ideas, transforming prototypes into scalable solutions.
Our Service include:
> IN CAMPUS F2F experiences to DIGITAL, BLENDED or IMMERSIVE in lab sessions
LEADERSHIP, INNOVATION AND AGILITY
Multidisciplinary Learning Experience
ADVANCED SIMULATION
Change Management
DATA DESIGN THINKING EXPERIENCES
Problem Based Learning
INNOVATION SPRINTS
Co-creation and Behaviour Insights
TRANSITION PROGRAM
reimagining knowledge management, collaboration and work
> Consultancy and Research – working with extraordinary teams and organizations to design the future, design agile and innovative organizations and infuse design Thinking and data science in corporate cultures.
COMPETITIVE ADVANTAGES
Resources:
Experienced teams and valuable frameworks to support the full innovation cycle from user research and inspiration, to creativity and lateral thinking up to business model innovation and agile implementation.
Facilities:
The innovation room is a collaborative learning environment for a new generation of innovators. Its design is divided in two areas – the innovation & analytics lab and the peer learning zone.
The Innovation & Analytics Lab is used exclusively by their members and invited participants to support innovation projects.
The Peer Learning Zone is devoted to workshops and activities related to pedagogical innovation and innovation & analytics projects & courses with advance infrastructure in terms of ergonomics, lightning, visual projections and sensors.
APPLICATIONS
Foresight and design thinking projects in areas such as:
Future of Learning
Future of Travel
Future of Beauty
Future of Hospitals
Co-Creation and New Product Development Solutions in different industries
RESEARCH UNIT
Innovation & Analytics Lab