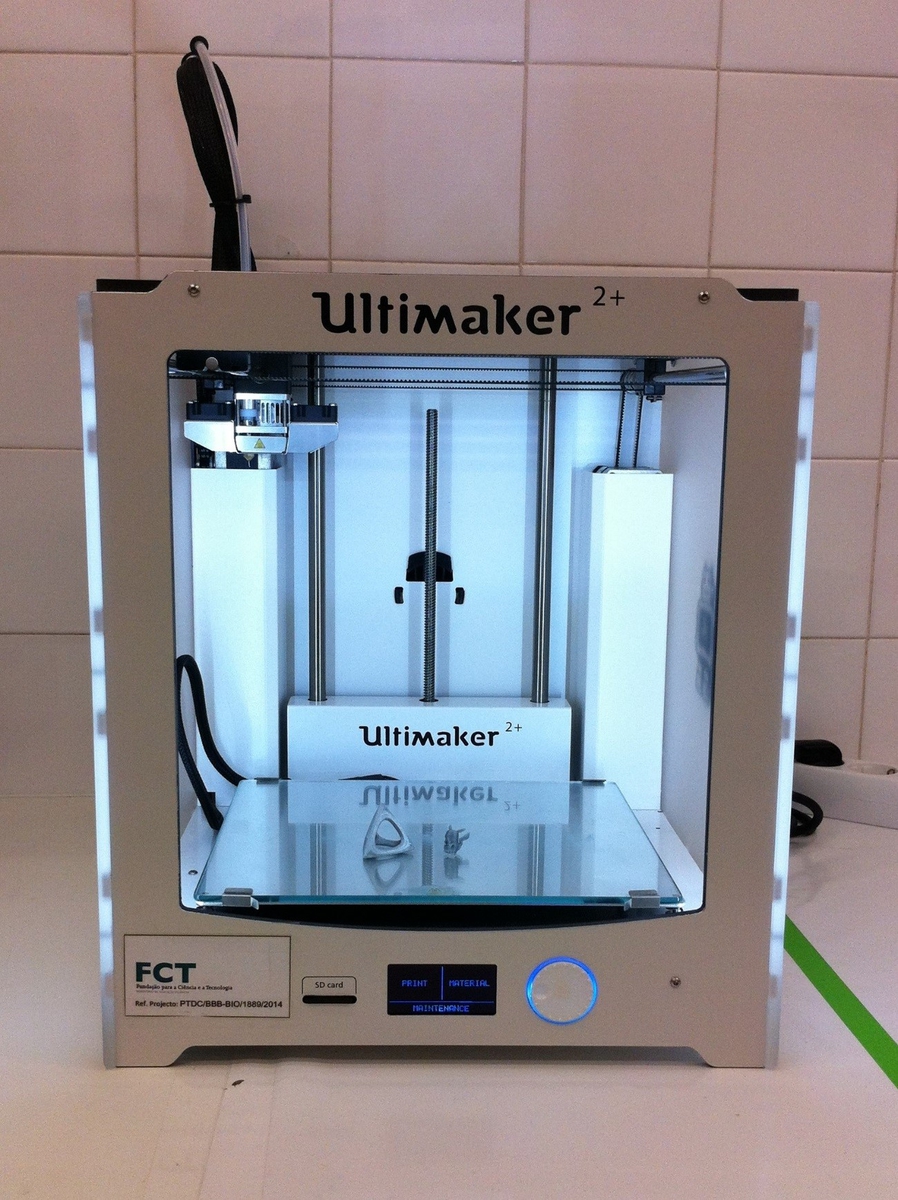 17 May 2021
3D Printer – Ultimaker2+
[NI-SERV-2020-31]
Multifunctional 3D printer.
SHORT DESCRIPTION

The Ultimaker2+ is a multifunctional 3D printer. 3D printing industry applications range from aerospace design to health care. Ultimaker2+ 3D printer lets you create a physical object from a digital model layer by layer. The process for 3D printing includes the following steps: download or design a 3D model, convert the 3D model to a 3D print with Cura software and start the 3D print on the Ultimaker2+.
EQUIPMENT OVERVIEW
Print Technology: fused filament fabrication (FFF);
Print Head: swappable nozzle;
Filament Diameter: 2.85 mm;
Printer Size: 357 x 342 x 388 mm;
Build Volume: 223 x 223 x 205 mm;
Print Head Travel Speed: 30 to 300 mm/s;
Nozzle Diameter: 0.25, 0.40, 0.60 and 0.80 mmM
Layer Resolution: 0.25 mm nozzle – 150 to 60 micron, 0.40 mm nozzle – 200 to 20 micron, 0.60 mm nozzle – 400 to 20 micron, 0.80 mm nozzle – 600 to 20 micron;
Supported Material: PLA, ABS, CPE, CPE+, PC, Nylon, TPU 95;
Nozzle Temperature: 180°C. to 260° C.;
Build Plate Temperature: 50°C. to 100° C.;
Connectivity: control panel with SD card;
Print Preparation: Cura – Official Ultimaker Software (free);
Supported OS: Mac OS X, Windows, Linux;
Supported file types: STL, OBJ, DAE.
AVAILABILITY
Available for external users (pay to use);
Available for collaboration projects with industrial partners.
RESEARCH CENTRE
CENIMAT