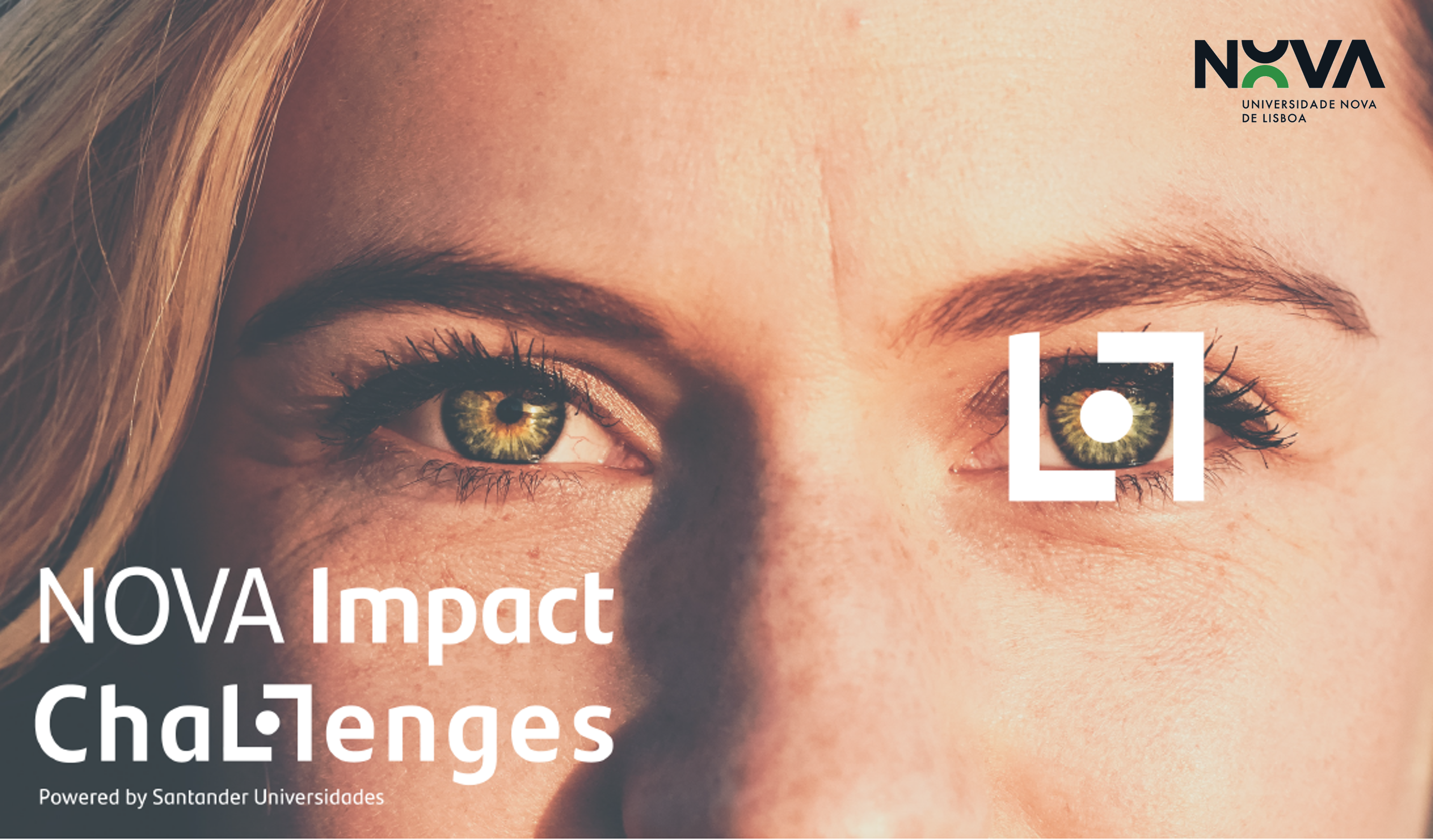 IMPROVING SOCIETY TODAY AND BEYOND
When: 11th October – 5th November 2021
The NOVA impact! Challenges competition was created during the Covid-19 pandemic which highlighted the importance of innovation and social entrepreneurship in obtaining innovative responses, due to its potential for impact and sustainability. There were several social and environmental challenges associated with this pandemic, and so many more to come. In this new edition, NOVA University, together with Santander Universidades, calls for proposals with the goal to improve society today and tomorrow, by providing the stage and opportunity for all social impact projects to present and develop themselves.
Objective
Support the development of 10 impactful solutions placing knowledge and innovation at the service of society.
The solutions can be very varied – including apps, websites, physical devices or a business plan – and must be in line with at least one of the United Nations' sustainable development goals.
Eligibility
This initiative is open to all academic community of Higher Education Institutions (HEI) in Portugal.
The program – In a Nutshell
The program – In a Nutshell
Ideas can be submitted by Teams with 2 to 5 members.
The top 10 ideas will be selected by a jury of experts, with a short selection interview, if considered necessary.
During 4 weeks, selected teams will develop a prototype or a proof of concept, using video, photos, diagrams, apps, 3D printing, etc. In certain specific cases, the solution can be the business plan.
Each team will be eligible to receive up to 500€ to implement the proof of concept and develop the prototypes.
In the beginning of each week, participants will have access to virtual specialist workshop, with a focus on deliverables to be fulfilled throughout that week and will be accompanied by a mentor / facilitator. In addition, other resources will be made available, including access to NOVA Mentor Network, digital tools, among others.
There will also be an assigned mentor that will follow up each selected team.
The program will culminate with the presentation of the solutions developed in pitch format on the demo day, with evaluation by a panel of experts.
The winning idea will be announced on the demo day and will be eligible for an additional prize in the total amount of €2,000.
The future development of the winning ideas will be closely monitored by the NOVA impact Office.
The regulation of the program can be found here.
Contacts
For more informations please contact the NOVA Impact office (novaimpact@unl.pt) with the reference: NovaImpactChallenges
2021 EDITION
Next edition will be held in October 2021. Learn more below and stay tuned!
Application & Selection Process
Ideas (max. 300 words), must be submitted through the Santander X platform.
The jury members will review and evaluate all ideas submitted.
The 10 best candidate ideas will be selected for the proof of concept phase.
Participants must demonstrate their willingness and commitment to develop the proof of concept throughout the 4 weeks of the program.
Calendar
Deadline for applications: 29th September
Communication of selected ideas: 8th October
Beginning of Program: 11th October
Proof of Concept Stage: 11t October – 4th November
Demo day and announcement of the winners: 5th November
Resources Made Available In The Proof Of Concept Phase