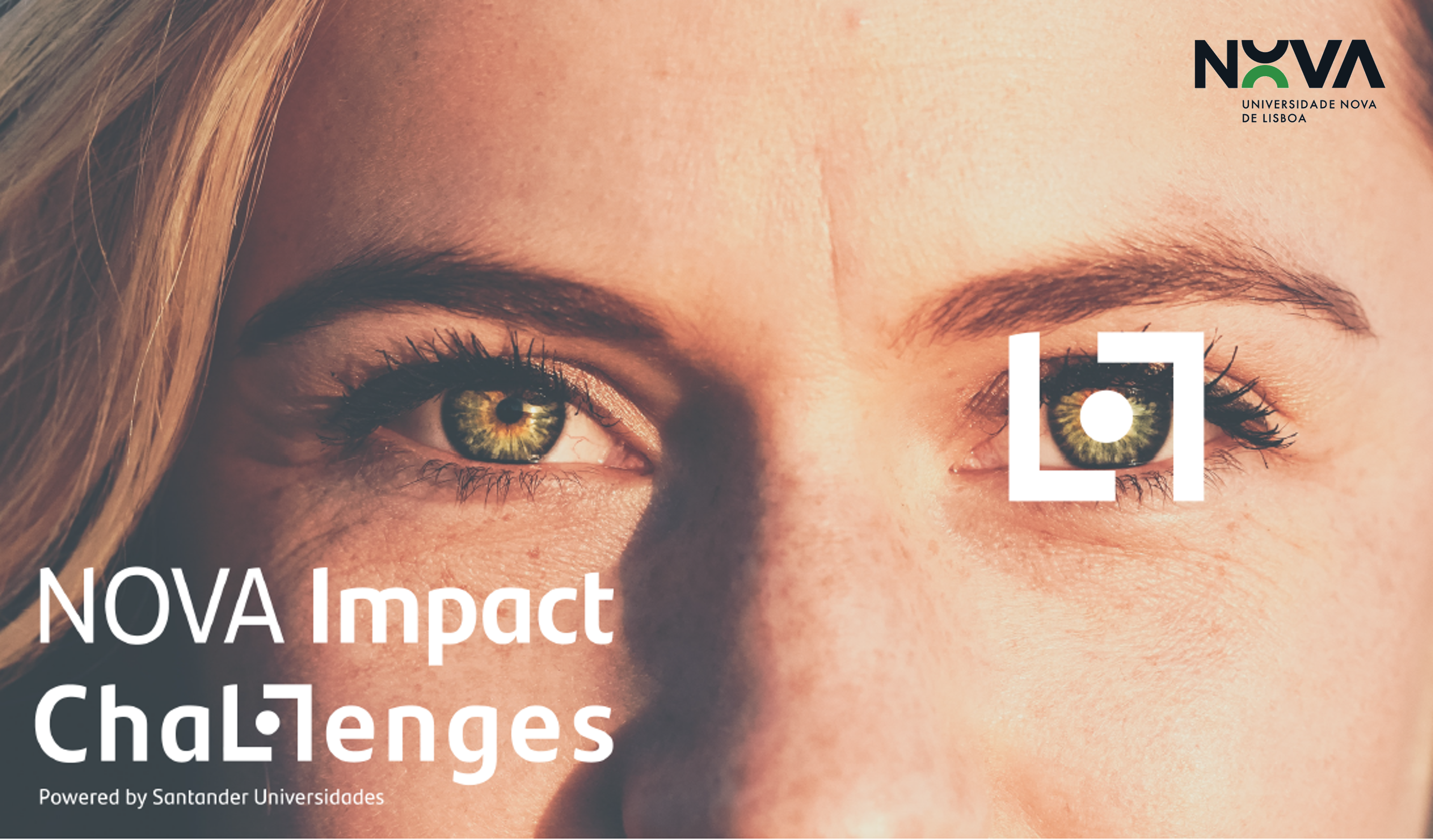 IMPROVING SOCIETY TODAY AND BEYOND
When: 24th June – 15th July 2022
The NOVA impact! Challenges competition is a program created by the NOVA impact office together with Santander Universities to give teams the opportunity to take their innovative projects out of paper. If you have a project that solves a social and/or environmental problem, apply to the program now! During 3 weeks, together with a team of experts and mentors we will help you accelerate your project and develop a prototype in a virtual mode. In the end you will have a chance to pitch it live (at Nova Rectorate Building) to a jury and win more prizes. Are you going to miss this chance?
2022 EDITION
Next edition will be held in June 2022. Learn more below and stay tuned!
Application & Selection Process
Ideas (max. 300 words), must be submitted through the Santander X platform.
The jury members will review and evaluate all ideas submitted.
The 10 best candidate ideas will be selected for the proof of concept phase.
Participants must demonstrate their willingness and commitment to develop the proof of concept throughout the 3 weeks of the program.
Calendar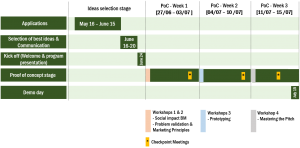 Deadline for applications: 15th June
Communication of selected ideas: 20th June
Kick-off of the Program (Welcome and Program presentation): 24th June | VIRTUAL
Proof of Concept phase: 27th June – 14th July | VIRTUAL
Demo day and announcement of the winners: 15th July | 5-7.30 pm | FACE-to-FACE (Auditorium B, campus de Campolide)
On the final event day, the 15th July, we will have a moment for networking and celebrating the winning projects. All invited.
Resources Made Available In The Proof Of Concept Phase