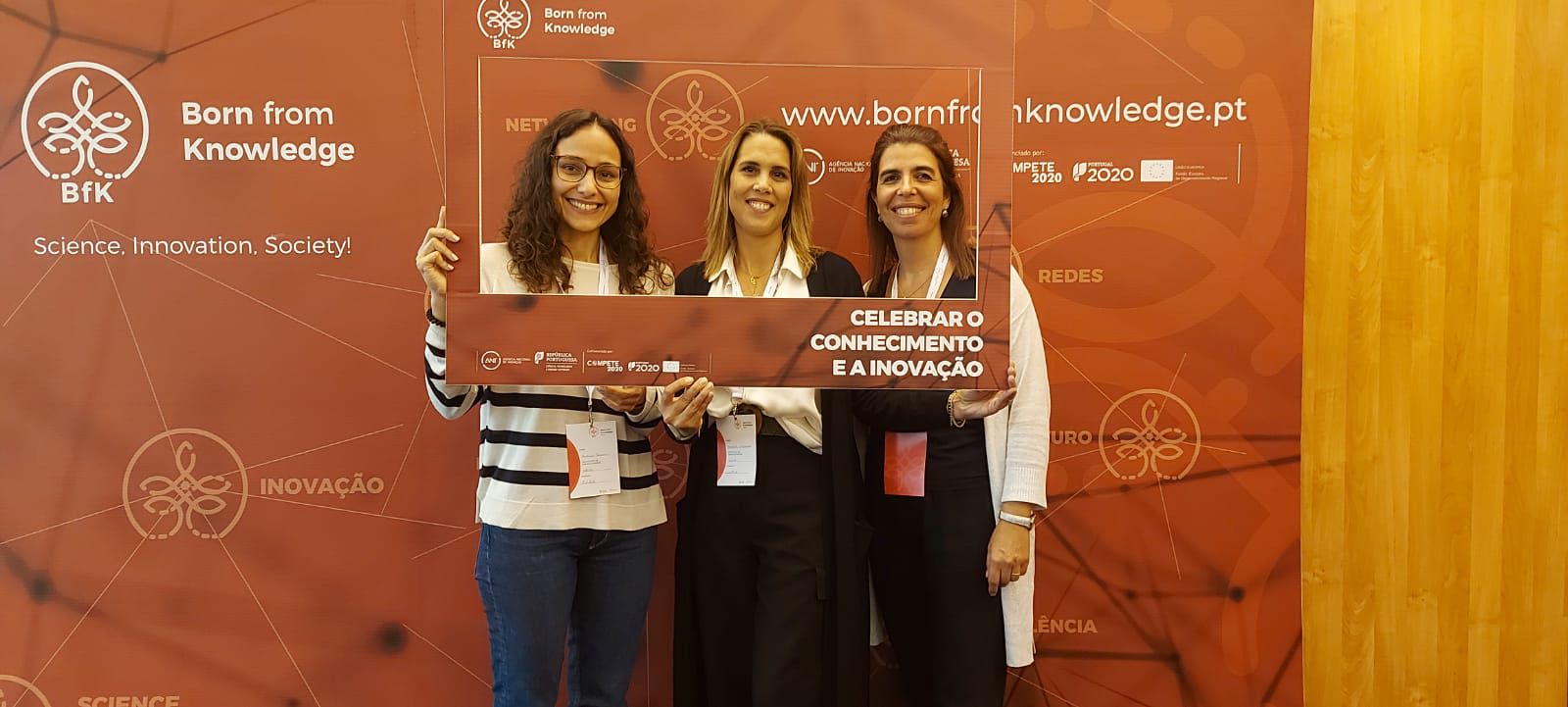 10 November 2022
ColoRIR represent NOVA at Born from Knowledge – Ideas
On the 10th of November 2022, another edition of the
Born from Knowledge – Ideas
(BfK) programme, from ANI (National Innovation Agency), took place in Porto. BfK Ideas is the contest that gathers the best business ideas "born from knowledge" in science and/or technology. The Universidade NOVA de Lisboa, had the presence of the ColoRIR team, formed by ENSP students Andreia Ferreira, Jeanete Calderon and Joana Osório, who had the opportunity to participate in the digital immersion programme in October and also in the final event where they presented their pitch at the Congress Centre of Alfândega do Porto, in the category "health and wellbeing". Despite not being one of the winning teams, the ColoRIR team highlights the learning process and the feedback received, in their testimonial about the participation experience:
"The experience was very positive, we received very constructive feedback and felt immense support from both our mentor and the entire ANI organisation. None of this would have been possible without the recommendation of the NOVA ImpACT office that has been accompanying us and encouraging us to participate in programmes that value innovative business ideas and guide and promote them."
Remember that the ColoRIR team was one of the winning teams of the
NOVA impACT Challenges!
, initiative that took place during 3 weeks in July and that promotes the acceleration of projects based on the creation of prototypes.